---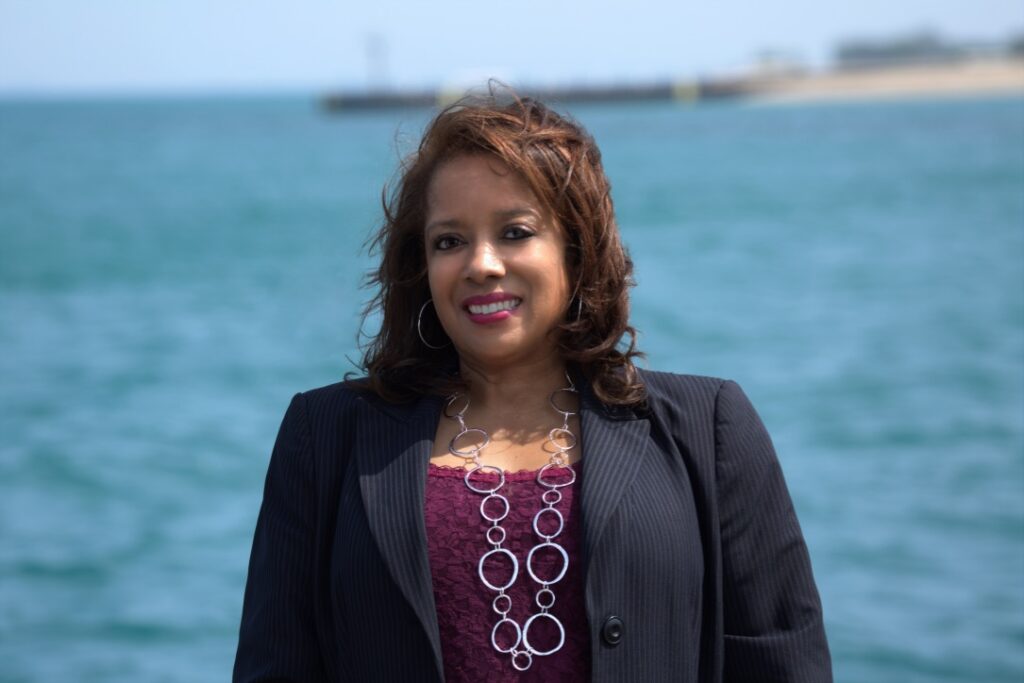 Kim was re-elected to the Metropolitan Water Reclamation District of Greater Chicago (MWRD) Board of Commissioners for a full six year term in November, 2020 after being elected to a partial two year term in 2018. She has worked from the start to guide the MWRD in its mission to keep our water safe. Access to clean drinking water can not be taken for granted. Kim has served as a knowledgeable and experienced protector our water. Kim thanks you for your support, and looks forward to working with you to keep our waters clean and enjoyable for all!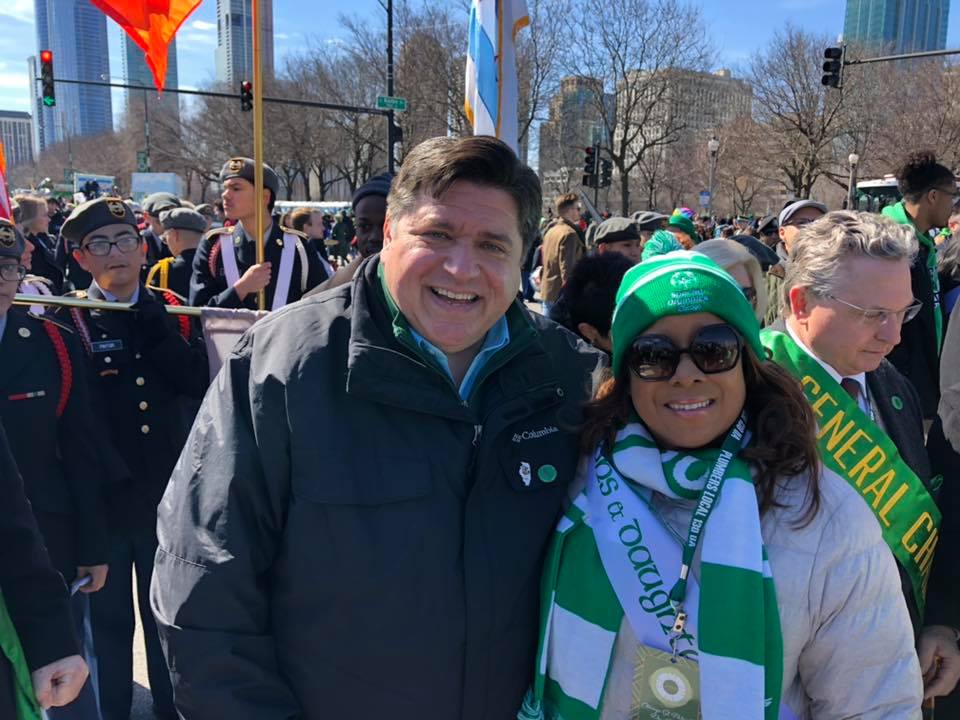 Kim believes we must do more now than ever to prevent flooding. Flooding causes damage to our health, property, and to the environment. Like many people currently experience, her basement often flooded when she was growing up on the south side. This experience has inspired her to find the causes of flooding and to work to prevent them from happening.
Climatologists have projected that new weather patterns will emerge that could create record rainfalls in the Midwest in the near future. Already, we have seen record rainfall recently because of the shifting weather pattern that started in the 1960's. With this increased rainfall comes the threat of increased flooding.
While the MWRD has taken steps to help to mitigate flooding, chief among them the Tunnel and Reservoir Plan (commonly referred to as TARP or Deep Tunnel), Kim believes much more and more innovative work must be done, like new investment in green infrastructure. As MWRD Commissioner she continues to work on finding solutions to protect our homes from flooding.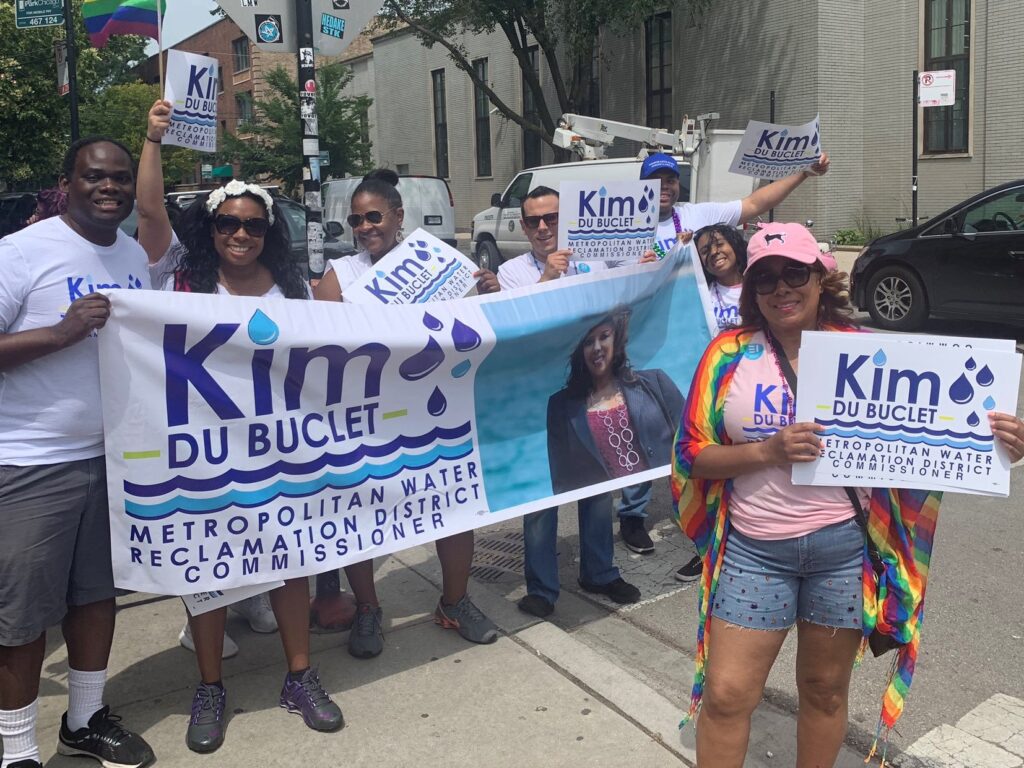 Since taking office in December 2018, Kim has been an effective leader for new measures to protect our environment.
As Chair of MWRD's Stormwater Committee, Kim led efforts to pass an updated Watershed Management Ordinance (WMO). The amended WMO requires developers, whose paved parking lots and developments can worsen area flooding problems, to build additional stormwater storage for their projects. This additional storage will slow the release of storm water and keep it from making existing flooding problems worse or creating new flooding problems. In addition, additional storage will help improve water quality in Cook County by preventing pollutants, often found in the water, from reaching our rivers and streams.
Kim has worked to increase the use of Green Infrastructure which allows water to naturally soak into the surrounding soil and be stored. Kim continues to advocate for steps we can take in our communities to improve our waters, including disconnecting downspouts from the sewer system and increased use of greywater plumbing systems that also reduce the strains on our sewers. Kim has lead efforts to combat climate change by having the MWRD increase its use of renewable energy and have the District prepare our water infrastructure for the challenges posed by climate change.